For those of you who are familiar with Dermalogica® products, you'll know that it is a brand that does not pad out their products with unnecessary fillers and contains no artificial colours or fragrances.  Each ingredient in every individual product has been carefully selected for its skincare benefits to help you achieve great skin health. Dermalogica® is not about gimics, they are functional, streamline and sophisticated.
Below are some of the benefits of booking your next skin treatment at Vixen® and getting you on the path of improving your skin!
Non-toxic Ingredients
When it comes to skin care many people have worries and concerns on various products that contain harsh chemicals that are said to be toxic and unsafe for regular use. Dermalogica® products only contain natural ingredients that are very gentle to every skin type and safe to use regularly. Skin health will be improved over time with the right Dermalogica product/s.
Product Variety
Dermalogica products are available for both men and women and for all skin types. Whether one has oily or dry skin, there are Dermalogica products for every skin type. People can also choose their product preference from creams to skin gels or face masks.
Expert Advice
The best thing about coming to our locations for skin treatments is we offer expert advice through a face mapping.  This feature basically helps people determine their specific skin problems to get the appropriate Dermalogica® product.
There are various brands of skin care products in the market today but Dermalogica® boasts of natural and safe ingredients in all their product lines, this is synonymous with the Vixen® brand.  The main advantage over other salons and brands is that we help customers to know their actual skin problems and eventually choose the right products through their skin mapping service and through our expertise.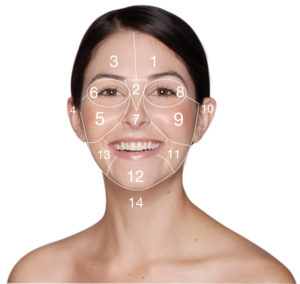 Improve Your Skin Today!